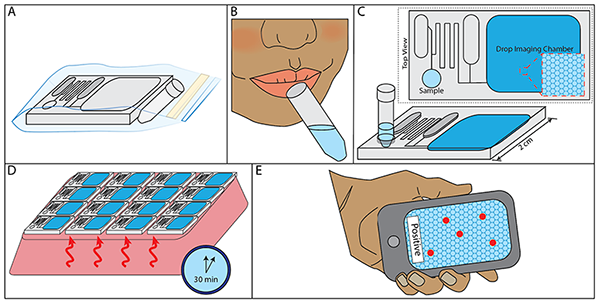 ULTSafety
ULTSafety Inc was formed to develop and commercialize the COVID-19 diagnostic assay pioneered by research teams at Harvard and Montana State Universities. The team is led by Michael Pavia, CEO. Research and development are being performed by a team of scientists with expertise in assay development/validation, and microfluidics at Harvard University and Montana State University led by Professors David Weitz, Connie Chang, and Jim Wilking.
Michael Pavia, PhD, CEO
Michael Pavia, ULTSafety CEO, has over 30 years of experience in the biotechnology, pharmaceutical, and energy sectors. In addition to successful drug discovery and development experience, he has held operational roles in both large company and start-ups and has 10 years of experience as a venture capitalist. Dr. Pavia served as Chief Technology Officer at Glori Energy; Chief Technology Officer at Millennium Pharmaceuticals, Vice President-Cambridge Research in a division of Eli Lilly & Co; and held senior scientific positions at Parke-Davis/Warner-Lambert. Dr Pavia received a BS in Chemistry from Lehigh University and a PhD in Organic Chemistry from the University of Pennsylvania.
COLLABORATORS
Professor David Weitz is the Mallinckrodt Professor of Physics and Applied Physics at Harvard University. His research efforts include soft matter physics, biophysics, and biotechnology. He is a member of the National Academies of Science and the American Academy of Arts and Science. Professor Weitz has world-class expertise in platform technologies for diagnostic assays including microfluidic chips. Professor Weitz is a senior advisor to all aspects of ULTSafety's Freedom Chip development.
Professor Connie Chang (Montana State University) held a postdoctoral position in David Weitz' laboratory at Harvard University. Professor Chang's research expertise is in droplet-based microfluidics used in applications such as ultra-high-throughput screening of biological organisms. Professor Chang leads COVID-19 assay development for ULTSafety's Freedom Chip.
Professor James Wilking (Montana State) held a postdoctoral position in David Weitz' laboratory at Harvard University. Professor Wilking's research expertise is in nanomaterials synthesis with specific applications in pharmaceutical formulations, microfluidics, developmental biology, biomaterials. Professor Wilking leads assay chip development for ULTSafety's Freedom Chip.